Chadwick Silver Mesh Ergonomic Task Open Box
Model

KNL-33XX1BKTSX-OPEN-BOX
Brand
Vendor
Condition
Gift Wrapping
Weight
This refreshingly fine task chair combines ergonomic pioneer Don Chadwick's best thinking with the finest principles of Knoll design. From its streamlined, athletic form, to its smart engineering, Chadwick is the desk chair refined. The Chadwick is designed to anticipate and respond to your body's movement using minimal easy adjustments. This is an OPEN BOX item which is a result of an order error. Chair has never been removed from the original shipping container! This Chadwick has a dark Silver Mesh and adjustable arms. 1 Only! Price includes the optional fully adjustable arm. Save over $175 as compared to the price of a similar Chadwick from the factory.*Non-Returnable/ Non-Refundable.
Pneumatic seat height range of 15.9-20"

Easy reach adjustable tilt tension rotary dial

Built in forward tilt that follows and supports the user

Built in tilt stop feature allows user to lock chair in upright position

Built

in lumbar curvature

Variable seat depth automatically expands during recline

Height and width adjustable arms in a self skinning black urethane

Breathable Monofilament Dark Silver Mesh seat and back which exceeds 100,000 double rubs Wyzenbeck Method

Black resin frame and base

Hard casters for carpets

24/7 multi-shift design for users up to 300 lbs.

SMaRT Sustainable Gold Certified

BIFMA level 3 Certified

Greenguard Certified

Usually Ships in 1-2 Days
Made in the USA
Open Box w/ Full Warranty
Unused. 1 Only!!!!!!!!!!!!

We are an authorized Knoll retailer. Please contact us directly for information or pricing on this or any other Knoll product.
Knoll Elastomeric Mesh Monofilament
26.5"

: 25.5"

37.5 - 42"

Seat height 15.9-20" from floor

Adjustable height arm range 24-31"

Seat width 19.6"

Seat depth 16.9-19.4" (range includes reclined position)

Back height 22.8"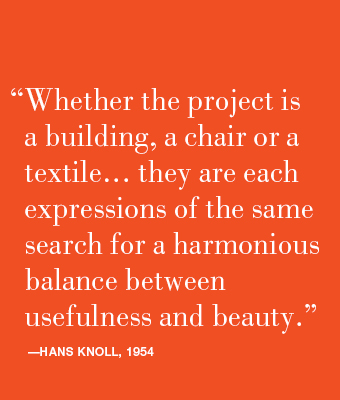 Knoll warrants to You only that the Products Knoll manufactures and sells to You are free of defects in workmanship and materials. Should any failure to conform to this limited warranty appear to a Product listed below during the applicable warranty period from the date of shipment, Knoll shall, upon prompt written notice, repair or replace, at its option and cost, the affected part or parts. Furniture and Accessories
Lifetime Antenna® Workspaces, Calibre®
12 Years Chadwick®, Essentials Work Chairs, Generation by Knoll® , ReGeneration by Knoll®, Life®, Moment®, MultiGeneration by Knoll®, RPM® and Sapper seating (except seating upholstery, textiles, leathers and finishes, see below).
10 Years Antenna Workspaces, AutoStrada, Crinion Open Table, Reff Profiles wood components, Series 2 Veneer Front Storage, cascade edge worksurfaces, Wood Casegoods (Magnusson, The Graham Collection, except wood casegoods upholstered surfaces, see below), Interaction tables (except height adjustment mechanisms for Counterforce, crank-adjustable, and split-top tables and worksurfaces, see below), Reuter overheads, Reuter vertical storage, KnollExtra Sapper Monitor Arm Collection and XYZ monitor arm, Adjustable keyboard mechanisms and platforms, Communication Boards (except fabric board textiles, see below), Smokador® collection (except leathers, see below), Orchestra® Universal Systems Accessories, and k. lounge structural components.
5 Years KnollStudio, Operational parts, controls, electrical, Lighting (except light ballasts, bulbs and power supply, see below), special or custom product, wood veneer products, Currents handcrank, Interaction Counterforce, Interaction crank-adjustable, and split-top mechanisms, CPU storage and all universal storage drawers.
3 Years Seating upholstery, textiles, leathers and finishes. Fabric boards textiles and Smokador Collection leathers.
2 Years All other KnollExtra products.
1 Year Light ballasts, bulbs and power supply, seating upholstered armpads and soft armpads,wood casegoods upholstered surfaces, k. lounge upholstery and k. lounge fabric. This warranty does not apply to:
Normal wear and tear or acts or omissions of parties other than Seller (including user modification, improper use or installation of Products). COM or other third party materials applied to Products. Dramatic temperature variations or exposure to unusual conditions. Changes in surface finishes, including colorfastness due to aging or exposure to light. Except as specifically noted above, textiles and upholstery supplied by KnollTextiles (which are subject to the warranty listed below). Natural variations occurring in wood, marble, and leather shall not be considered defects, and the Seller does not guarantee the colorfastness or matching of the colors, grains or textures, or surface hardness of such materials. The Seller also does not guarantee the colorfastness of fiberglass panel surfaces.